Strengths of Haitex
Home > 
Strengths of Haitex
Technical strength and high quality to buttress the manufacturing sector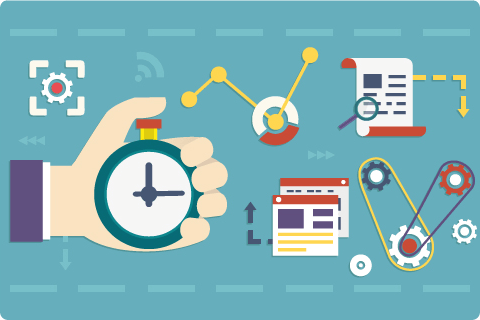 At Haitex, with the experience in systems integration that we bring to the table from our wide involvement in general manufacturing and distribution, especially the automobile industry, our extensive knowledge and perspectives enable us to accurately ascertain users' needs and to provide comprehensive support in everything from upstream to downstream processes.
From our experience in CAD engineering of designing automobile parts, we know how to organize systems that comprehensively cover manufacturing processes from the design stage to distribution.
Also, as we do our developments in accordance with technical standards for quality management in the automobile industry (TS16949), novel in the world of IT, we are instituting a system that we expect to bring about various improvements in the workplace including, of course, higher production quality.
Knowledge and experience gained in the automobile industry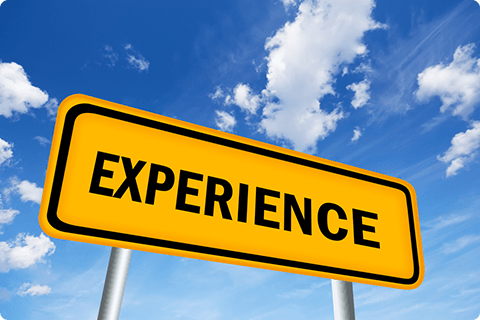 As the information systems arm of Hayashi Telempu we have long been working in constructing systems for up to 70 years in the automobile industry. As Hayashi Telempu has working relationships with all Japanese automobile manufacturers, we are familiar with the special features of each company and can quickly design and develop exactly what they need.
Since we have established offices of our own next door to the offices of our customers, we can easily go right to where the action is, look at the issue, and start talking shop. We thus establish communication with the customer and are easily able to keep up with industry knowhow. That knowhow spreads from an individual to the team, then on to the group, and then to our entire company, which keeps us one up on our competitors when it is time to roll out a proposal.
Haitex also has an advantage from its experience with automobile interior parts that enables us to propose efficiency in design and optimality in mold and jig arrangements.
Education that empowers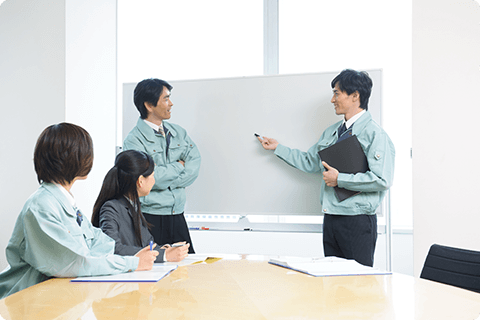 On the basis of an IT skill standard (ITSS) promulgated by the Ministry of Economy, Trade and Industry (METI), our company has put an intramural educational curriculum together.
This ITSS systematizes which practical skills are needed to provide IT services, leading to a common basis for training IT service professionals. With this curriculum in place, early technical training becomes possible in which skills are acquired in stepwise fashion from introductory concepts to advanced techniques.
In addition to IT skills we are preparing intramural education related to many aspects of manufacturing, such as how to acquire necessary materials or how to construct a given product, as well as courses on improving human relations, so that we can build up empowerment within the company.